Coupons and Specials
Take advantage of our offers while they last!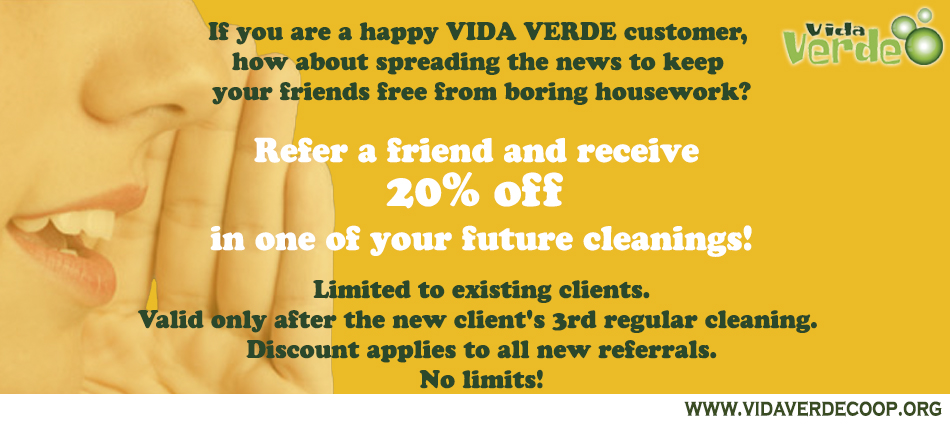 20% Off Your Next Cleaning!
Refer a friend and receive 20% off in one of your future cleanings! Offer limited to existing clients. Valid only after the new client's 3rd regular cleaning. Discount applies to all new referrals. No limits!
Contact us
with your referral information to receive your discount upon confirmation of your referral's cleaning!